Rambla Cafe
We speak
---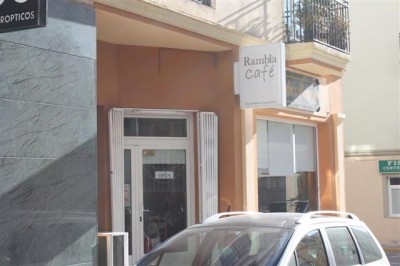 Description
This new cafe has a very inviting menu with all your favorite dishes.
Full English Breakfast for only €3.60. Bog breakfast Brunch €4.50.
Fish and Chips, a must try at only €5.50.
Drop in and have a bite to eat!
---
Opening Hours
Monday - Friday
9am to 3pm
Saturday
10am to 2pm
Sunday closed.
---
Contact us
Address:
Calle Duque de Ahumada,35
Albox
04800
Telephone: 950 121 366
---