Facts and Information about Albox
Albox is a municipality in the province of Almeria, Andalusia, Spain.
The name Albox comes from the Arabic for forest and sounds similar to the Spanish phrase for the forest – el bosque.
Traditionally a market town, Albox is located approximately 130 kilometres from Almeria which is the capital of the province of the same name. The Albox town hall is situated in the Plaza Garcia Aro. The current mayor is Jose Garcia Navarro, a member of the social-democratic , the Spanish Socialist Workers' Party (PSOE — Partido Socialista Obrero Español). He was duly elected by popular vote in the municipal elections of May 2007 after ousting long time incumbent Francisco Granero Granados of the centre-right , People's Party (PP — Partido Popular)
Geography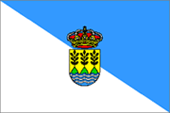 Albox is situated in the heart of the Almanzora Valley some 424 metres above mean sea level (37°23′″N 2°08′″W). Covering an area of approximately 165 km², it's northern borders are bounded by Chirivel and Velez Rubio, to south it is bounded by Cantoria, to the east by Taberno and Arboleas. Oria and Partaloa share it's western borders.
Demography
According to the latest census conducted on the 1st January 2006 by the I.N.E (Insituto Nacional de Estadistica), there were 11,000 inhabitants (5,816 male and 5,184 female). The electoral roll from the municipal elections of May 2007, showed 8,635 voter, of which 7,175 were Spanish nationals, 988 foreigners and 472 from European member states.
It should be taken into account that there are many thousands of people living in the area that were not counted by the last census. Taking this into consideration, it is estimated that the real population is between 11,000 and 15,000 people.
Our aim is to bring you the best and most up to date information about Albox and it's community. If you have noticed any incorrect information please contact the team at Albox Info and let us know. Do you have new information about upcoming events in Albox or just news in general? Then please contact us, we'd love to hear from you.