Girasol

We speak
---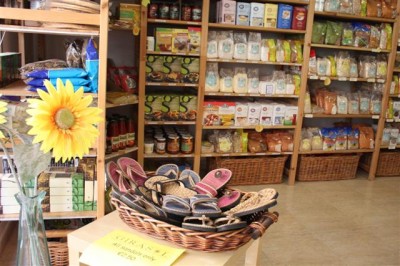 Click images to enlarge
---
Description
Health food shop with all your favourites. Organic produce and a good selection of gluten free product. Herbal teas, multi grain flours, pasta, rice, tofu and a fantastic range of cakes, cookies and sweetie bars.
Don't pass this shop without going in and having a look, your sure to find something for your tummy. Health and exercise area at the rear of the shop.

Allergy testing:Jackie is a nutritional Advisor.
The test is done by using a machine and takes approximately 30-45 minutes to complete. She will then advise you accordingly on any intolerances and how to avoid them. The cost is 30 euros. Sessions start on the 11th October and will be every fortnight depending on bookings. A 50% deposit is required at time of booking.
---
Opening Hours
10-6pm Monday to Friday
10-2pm Saturday
---
Contact us
Address:
Calle Malaga
Albox
04800
Mobile: 639 089 170
---